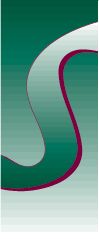 St. Andrews Physiotherapy
Physical Therapy · Health & Wellness
When it comes to injury and injury prevention, athletes have specific needs that may differ from other patients. Whether you are simply looking for wisdom and advice in prevention techniques, are experiencing muscle pain and are in need of exercises, or require intensive rehabilitation from a sports injury our physiotherapists can help. We know that for you, getting back in the race or the game is very important and we will work to get you on your way.
​
​

Using a wide combination of techniques such as manual therapy, massage therapy, exercise therapy and acupuncture our therapists will assess your injuries and create a custom plan for you. Rehabilitation from a sports injury can be a long, arduous process which can also take its toll emotionally. We understand that as an athlete, it is difficult to sit out and not be able to fulfill those functions in which you thrive.
​
​
​
​

Proper physical education goes a long way to preventing sport related injuries. From proper warm up and cool down exercises to recognizing strain on certain muscles before they give way to injury, this is critical for serious and even occasional athletes. At St. Andrews Physiotherapy we feel it is our obligation to teach, learn and share any information and/or tips related to healthy living. For our part, we are constantly seeking new knowledge and techniques to pass along to our patients. The learning process is never done, and we recognize that it is integral to our clinic as well as to the overall health and well-being of everyone who walks through our doors.
​
​
​

At St. Andrews Physiotherapy, we offer a wide range of custom orthotics. We have the capability to fit you with custom orthotics designed for various uses for specific sports related or general everyday function. Though these types of products are not a cure, they can aide in the recovery process for someone suffering or attempting to prevent a pre-existing injury. We will consult with you to ensure you receive the proper product for your purposes and educate you on the proper use of the product.