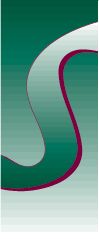 St. Andrews Physiotherapy
Physical Therapy · Health & Wellness
At St. Andrews Physiotherapy we offer very personalized 1 on 1 care in :
Physiotherapy
Acupuncture
Orthotic Fabrication
Exercise Prescription and Education
Anita Sen-Dolyniuk, Owner/Physiotherapist
I have been a physiotherapist since 1988 when I graduated from the University of Manitoba with a Bachelor Degree in Medical Rehabilitation Physical Therapy. I have continued to take post grad courses to always improve upon my skills to ensure the best care for my clients. Some of the courses include: Muscle Energy Techniques, McKenzie Program for neck and back treatment, Mobilization of the Nervous System, Foot and Ankle Biomechanics and Treatment and Acupuncture through the Acupuncture Foundation of Canada. I worked at Transcona Physiotherapy Clinic for 7 years upon graduation. In 1997 I opened St. Andrews Physiotherapy Clinic. When I am not working I enjoy spending time with my 2 beautiful daughters. We enjoy cycling, swimming, baseball, running and snowshoeing. My oldest daughter is a Barrel Racer and loves horses. My youngest daughter is a wrestler with her West Kildonan High School Team. Being active is a very important part of our lives. It is a wonderful experience to be able to serve this great community that I also live in.